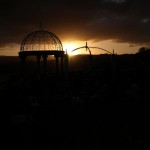 I had a story published at Daily Life this week. It had been a story that had been rattling around in my head for a long time. Its something that Ive been pondering when I study – its about the fact that if we are all going to experience some type of loss, at some time in our lives, why dont we talk openly about living in that space after the loss has happened?
I think there is a common thread through our desire to hear people's real stories – to hear the nitty gritty details, why the news is so invasive, why we watch people having microphones pushed into their faces to give us the scoop on just how it is they will go on. We then mutter to ourselves that we dont know how they'll survive – that if we were in their shoes then we wouldn't be able to cope. I cant even type the things that Im frightened about losing in my life, its too awful a place to go to.
The thing is people are still walking, talking, ordering coffee and going about their lives in spite of what has happened to them. Chances are that if we ask a person about their life they will have a story (or 7) about something catastrophic that happened to them at some point or continues to happen to them. But we dont ask 'whats your tips for surviving, well?'. We either say nothing or shake our heads and give our condolences.
The story I wrote included some thoughts from Ingrid. Ingrid came to talk at my work a few weeks ago, she finished up her hour long chat by reminding us that in the midst of all the awfulness the world was still out there, that it was still a beautiful place and that despite what had happened to her she would continue to believe that. Turning off the news, closing the paper and not honing in on the trauma wont stop us from remembering that it happens – it will go on regardless – but it might make us take notice of the lovely things that are still here, not gone.
What do you think?
Is resilience an innate skill that we all have lurking somewhere in side of us – waiting to jump out??