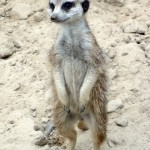 When I worked in London just after the millennium bug didn't hit, I worked in a time-warp. There was only one computer to share between 4 people. We would fight each other for who got a chance to tap out a court report or a care plan for a small person or a letter to a school imploring them not to expel someone.
On the off chance that I did get to use the machine Id sit down and punch out as many words as my small fat fingers could manage. Neatly presented chronological explorations of children ready for adoption and words of respect for those little ones ready to go home. The guy next to me used to laugh like a big old bear, a Scottish bear, he told me I was like a meerkat…Id put my head down and get busy with my hands and then pop my head up occasionally. Staring out into the middle distance for inspiration and then burrow back into my world again. I still type loud, its my fingers trying to catch up with my thoughts. They come thick and fast.
I was working from home on Tuesday watching the live streaming of the Azaria Chamberlain disappearance. Its part of most Australian families history to have had a chat, or 11, over the dinner table about a little girl who was no longer here. I cried watching the Coroner deliver her respectful findings to the family, taking care to look right at them, giving a space to acknowledge Azaria as someone other than a missing child. She spoke of the child as their daughter, not a newspaper heading.
Sometimes in the world of caring people think that you had to have gone through the same experience as another to be able to reach out the right hand to them (right as in helpful not right as in left and right). I disagree. I have been through little blips in my life where the world hasn't been fair, where Ive sat alone in the living room trying to cry silently without waking anyone but I dont have to be traumatised to understand trauma. I don't have to lose to understand loss.
Lindy Chamberlains interview explored not only why the findings were not cause for celebration (Im always perplexed as to how this can ever be viewed as good news, the truth about the death of a child) but her thoughts that the Coroner may have had her own experience of loss, to have reacted with such personal thoughts, didnt make me nod.
Ive never walked the path of any of the families I've worked with. I don't have my own experiences of trauma at that scale. The thing is, I don't think that everyone wants to yell 'same same' when they need help. If you're someone that cares about the people you love then its easy to care about what other people have lost.
You think?