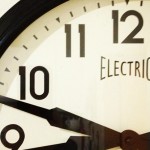 To remember:
to recall to the mind by an act or effort of memory; to think of again.
This time last year I wrote a post that I argued over in my head for a long time. I sent it to a mate and asked her point of view. I worried that in writing a post about the bad it would negate the good. To remember is to relive and to relive is re traumatising.
There is power in remembering. It allows you to see where you have been as a way of predicting where you will go. To watch the hands of time and make sure they keep moving. In the chapters I submitted to my supervisor this week I wrote a section on the way in which counsellors sit with people, remember with them – as a way of finding new ways to cope in the future. We look to the past to see the ways that we craft little coping mechanisms to see if they might fit with what is happening now. We are all experts on our own experience.
Between research, parenting, relationships and writing I'm forced to remember over and over. Remember the snippets of joy families have shared with me when they have worked out new ways to survive catastrophic losses, remember the smiles of the day I birthed my babies, remember that to be truly in a relationship I have to remember my potential to fall back on old ways of doing things. I stop myself and start again. I remember to write in a way that is true and honest but doesn't find me in the foetal position in the corner of the room.
Strangely enough every time I type corner it comes out as coroner. My work in the death field has ruined my touch typing skills.
In 2007 I got to spend a week at the Dulwich Centre in Adelaide. The lovely Micheal White spoke for 5 days about narrative therapy – about helping people reauthor their own lives. I think that I learnt a lot about the skills I might need in the counselling space but more importantly it gave me the power to reauthor my own life. Michael used to talk about 'saying hello again', about the bonds we could establish between people that are here and the people that are lost. A continuing bond that can occur even after a loss has happened.
I learnt that week to say hello again to myself. To remember that in all the connecting we do, we have to reconnect with ourselves.
In November, we remember.
What do you know about remembering?
Link up an old or new post below and then pop around and read the other posts x