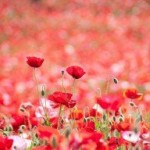 Today is Day for Daniel.
Its an important day that asks people to reflect on the need for child safety but I guess even more than that, safety for all of us. Big and small. To go about our lives, to not live in fear of what is around the corner and to see the unknown with possibility rather than with concern.
Bruce and Denise are people that I call friends, friends in the sense that Ive helped them out and in return they have helped me appreciate what I have around me. Possessions and fancy things dont rate heavily in my world. My kids, my husband, my friends and my brain are what I hold close. And coffee. There is always coffee.
They also started me on my writing path – my first piece about them was my first published piece and from their Ive had the chance to write about people like Loren and Faye and Sarah and Kate. They all live with loss and sadness but they all seek to find new meanings and a laugh or two.
Ill be away from here for a week finishing off a big hunk of writing. Next time Ill be back Ill be hosting a discussion on what people know about remembering. If you have a blog or just thoughts Id encourage you to leave a link or a comment about what remembering means to you.
It reminds me of the last bit I did when I remembered and I thought how much good comes from looking back and then looking forward.
Have a lovely week and see you back here next Friday.
Sarah x