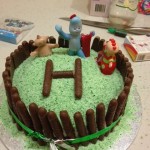 A year ago I sat down at my desk and began to type. Id been promising myself every New Years Eve that this would be the year that I'd take the leap and start to write. For the last 8 years before that I'd spent my time writing down the stories of other people. On some level I think I had waited for someone to ask me what was my story, I gave up waiting and created the platform for myself. If I genuinely believed that everyone had a story worth telling then I had to believe the same for myself.
A blog can change a lot in a year, I thought Id spend most of my time writing amazingly insightful pieces about life, the universe and me but what I found was that the more I shared the more I wanted to keep some of my universal truths silent. That baring your soul makes you feel more vulnerable some days and that a bad mood can swiftly pass but a blog post remains forever. (unless you delete it, but that's beside the point). That was when I stumbled upon the idea of asking people about their spaces, where their gaps existed between themselves and other people. I actively sort people out who had a new perspective on life, one that I thought other people could benefit from.
Over the next 365 days my blog wasnt far from my mind. It shaped the way I viewed the world, every experience was a potential post, every heartbreak a possible share and every achieement a possible exploration. Ive worked out that not all of my stories are mine to share and Ive also found that the power of telling my story has released me from its stronghold. Onwards.
For all 22123 visitors over the last year, for the average Joe or Josephine that stayed for around 3 and a 1/2 minutes I say thank you. Thank you for taking the time out of your busy days to read and comment…when I looked back over what I'd written I felt both proud and amazed that in between 2 chickens and 2 step-chickens I found the energy to tip tap away on my trusty mac. Perhaps Ive just been avoiding the washing up for a whole calendar year?
For those new to my blog, or those keen to know what stood out, the most popular posts about other people's stories can be found here, here and here.
The ones where I laid my little heart on the line resonated here, here and here with people.
Thank you to my husband for reading and listening and for kissing me on top of the head, not using any words when he reads something he doesn't know about me, thankyou to my new lovely friends at Sydney Writers Centre who push me to keep going, thankyou to my new friends in the online world and thanks to my brain – for trusting that what I thought might be worth jotting down.
Hip Hip Hooray