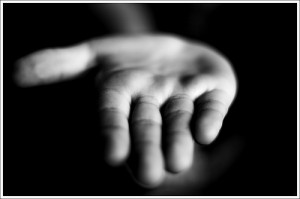 I've only had one mentor in my working career. When we got to the third session I veered off into private world territory and they quickly reminded me we are not hear to talk about that. Safe to say session four didn't get a look in.
When Nicola Roxon was announced as the Federal Attorney General a while back I expressed my admiration for her via twitter. The only response I received was from a friend correcting the spelling of Nicola's surname. Nothing worse than promoting yourself as a writer that cant spell.
When Nicola announced her resignation I took to my phone wanting to express the same admiration but I couldn't find the words. There are a lot of old woman in shopping centres reminding the parents who wander around in a daze that they grow up too soon. That the time spent teaching them the little things will move past in a blur and we will find ourselves telling the next generation to slow down, it moves too fast.
Working Mums Masterclass announced their mentor list for 2013 and my little picture takes pride of place on that page. Penny, who owns WMM, listened to the career I'd had and the experiences I'd survived as a mum and asked me to work with mums, to promote good mental health and to explore the challenges of teetering on the edge of that old chestnut, the work/life balance. To be honest the balance isn't possible. Not just because of the multitude of responsibilities that pull us in every direction but because the playing field changes on a daily basis. We can't balance out what we can't predict, all we can do is learn some skills to develop resilience, to look after our minds and to find ways to move forward.
For me, when I first became a mum the work/life balance was non existent. I worked and then looked after my girl. There was little space for a life in between that and to be honest it was my saviour. My chance to be in the workforce, to be more me than I could be at home, to earn and provide for my daughter and to feel good that I was achieving even if it was just writing policy documents that would never see the light of day.
Fast forward five years and the arrival of my son saw me playing a whole different ball game. Acknowledging the busy-ness of the kids, the need to reassess my career and the teetering across the slippery slope of change pushed me out in to areas where some days it was more life than work and vice versa. It suits me to mix it up. I'm not on the see-saw anymore, I think I'm on that thing that spins so fast it takes a day for your eyes to adjust.
Nicola's heartfelt speech, her acknowledging about how much time would be lost if things didn't change was comforting and sad at the same time. I did think for a fleeting moment  but she's has given up so much because the work that would have been required to get to the role would have been immense but on the flip-side the option to do what you love and be home for the good stuff is just as valid. Its also her playing field now, not forever.
Reaching out to people who recognise what playing field you are on, what you need to keep you out there or conversely what you need to take a break is what mentors do. Work/life balance gets thrown out there in most articles about women and careers. Balance doesn't have to be a dirty word, it can be the key to making choices you never thought you had.
Click here to make an appointment with me.
Have you ever had a mentor? Was it a positive experience?