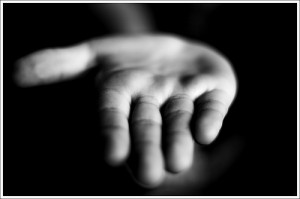 The darkness and light of the never-ending questions.
Parenting is a marathon effort. Some days you're running alongside your children and others leave you standing on the sidelines. Watching those stages from baby to toddler, child to tween and those awkward spaces where your teen suddenly emerges into adulthood and then casually slips back means you are constantly running to catch up with their changing needs. You walk that fine line between encouraging them to grow and then wanting to shield them from the tough stuff.
During the long school holidays I took my older girls – 8, 12 and 14 to see Saving Mr. Banks. A PG rated movie whose previews suggested a jolly old story behind a movie that's on high rotation in most houses, and the houses of many parents as they grew up – Mary Poppins.
Once the popcorn had been purchased and the last pit stop to the toilet taken we settled down in the dark waiting for the familiar show tunes to pipe from the speakers. As the movie stretched on the darkness and light that sits behind that classic PL Travers novel – who quite proudly grew up in Australia – started to unravel and with it I began to squirm in my seat.
Saving Mr. Banks was inexplicably sad – telling the story of an enquiring little girl managing the harshness of rural Australia and the love for a Dad who just quite couldn't get there some days. It explored the impact of alcohol use on a family, physical illness, mental health, death and what happens for those on the sidelines when the pressure of caring for three small children with an absent dad pushes people to their limits. My eight year old spent a lot of time whispering across asking what was happening, why the mum was crying so much and why the Dad was behaving like he did. I answered as best I could in hushed tones and asked her to wait until afterwards where we could chat in peace.
Raising children involves a lot of stimulating conversations . They are discussions that we plan for, that we try to up skill ourselves about in order to show them that the way we cope with life can transform our ability to get right back up when we fall down. They help to teach our children that to be human is to live with both the ups and downs, all at the same time.
Families often ask about the right way to answer the questions that sit on the periphery of our experiences. In working with families and in raising my own it can be helpful to ponder the following ideas:
Don't apply additional layers to their questions – answer what they are asking. If they ask for more, answer more.
Link situations back to them as often as possible. Children see the world from their own lens; if you make it relatable rather than abstract they are more likely to grasp what you are discussing.
Be age appropriate, its OK to provide one layer of response and then provide further information as they grow and mature.
Choose your timing. The great conversations can never be planned but finding the right space for you – in the car, over the dinner table – can help you communicate what is required
It's normal to worry that you haven't answered a question the 'right' way. Remember that you know your child best – answer based on where they are at, not what others suggest.
Get support – ask your friends with children similar ages about how they answer the tough questions, check in with your Counsellor (if you have one) or go to some of the online forums and get some ideas.
Engaging your children in conversations about those spaces around stories of mental health, drug and alcohol use, premature death or trauma allows them to slowly paint a realistic picture of the world. Increasing their awareness at a slow pace can help them to build on their empathy for those within their family and in the wider community.
As our children grow older and life transitions from G to more PG rated ideas the inevitable questions about how the world functions come along for the ride. Taking a breath, finding a way to respond to their inquisitive minds can teach you about the marathon journey you are all on together.
For more information about asking and answering questions visit here (http://raisingchildren.net.au/articles/ask_real_questions_pbs.html)
How do you answer the tough ones?