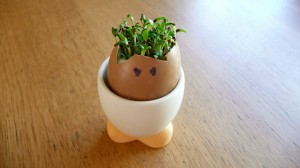 I watched the family of this poor boy try to find words to convey their trauma and sadness on TV this morning. I watched the camera pan to his siblings sitting to the left of their bewildered parents and I wondered where would they go from here. Not in the years to come but today. Where would you turn if you lost one of your lights? The news reports explained that Thomas was out on his first night to popular area of Sydney, the CCTV footage showed him walking hand in hand with his girlfriend and then he steps out of camera. The power of knowing what happens next makes you want to press pause and rewind over and over again almost trying to keep him in view, keep him safe.
I can clearly remember sitting with a family a few years back in counselling. I had already been working for a few years with people living with life altering traumas – no two stories were the same, they all showed different traits of resilience, of strength. The family and I were talking about the grief of losing a child – replaying over and over the events that led to the sadness, the rawness of approaching anniversaries and that impending doom that nothing would ever be the same ever again. It was an uncomfortable place for me to be sitting too – I was heavily pregnant with my first child and trying my hardest to be supportive and engaging while my own baby squirmed inside of me. I remember as we catalogued the pain they were experiencing – both physical and emotional – that it was like a nest egg. Parenting is like having a nest egg – a giant fund that you contribute to for years and years only for to find yourself one day looking in and realising that it had all vanished in the blink of an eye. That all those years of juggling, of working hard and of hoping for that day that you could sit back and reap the rewards, were stolen from you. I cant imagine walking along one path for so long and then the world throw you a giant detour.
If you take a moment to read the blogs, the magazines, the news sites about parenting you find that the elusive work life balance gets thrown around on a daily basis. We wish away the early years full of sleep deprivation and tantrums, we struggle through the primary school years where it feels like the bell rings almost 5 minutes after school starts  and then we hold our breath as kids reach the years where they dip their toes in the world of independence.
There is no way of holding them back, of keeping them wrapped up at home because like many of us; we went out at night, we found ourselves in precarious situations and many are still here to tell the story. The randomness of it all means that there can be no preparation for it. No amount of counselling or supportive words changes what has happened. So sad.
How do you juggle the need for kids to assert their independence with your fear of what could happen to them?