Having managed staff in a large organisations for the last decade and offering assistance via EAP services in private practice I have a unique understanding of the impact of work on the way we live our lives.
I specialise in:
– Assisting those in the helping profession to manage the effects of vicarious trauma and workplace burnout
– Individuals at a crossroads in their career needing assistance to follow a new path
–  The grief associated with redundancy or retrenchment
– Individuals with workcover claims who need assistance to return to work or manage the workplace.
To see me via a WorkCover claim contact your GP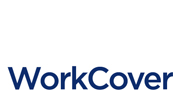 To see me privately please make contact to arrange a telephone, Skype or face-face session.