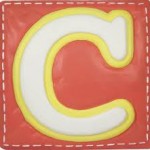 A few days ago I took a little excursion to a suburb Id never been to, to collect a book that I needed. On the way home I was mulling over the conversation Id had with the nice man that I'd collected the book from. In the middle of my brain fog I missed the exit off the freeway and then had to drive on, way past where I lived only to finally turn round, drive back and then miss my exit coming in the other direction. Epic fail.
I'd mentioned to the man what I needed the book for, what I was studying. When I mentioned 'missing' he mentioned the C word. Closure. Ive had a few families like this one point out their disdain for the word and I think driving home I was wondering what other words we shouldn't say. And then I got to thinking about who makes the rules about what we can and cant say.
My girl, in the infinite wisdom of a almost 7 year old, likes to point out words that belong on the can/can't say list. She has a whole heap of them that she adds and takes away from the list depending on her mood and what might have slipped out of my mouth. Chubby is her forbidden C word, its always been on her list despite her strong desire to watch the Biggest Loser while eating Maltesers. She's cant spell irony just yet.
I was trying to work out how we all make the list of the right and the wrong words, they seem to attach themselves to people as we grow but more so as we encounter new life experiences. Loss and trauma will do that to you, a conversation can be a virtual minefield of word based bombs. Ive dodged a few in my time….like most people have. Sometimes the need to say the right thing makes you say the complete opposite. Working in the mental health field before moving to missing I noticed how many words litter our vocabulary that paint a pretty crap (apparently that's a good C word) picture of how we view people that are struggling with poor mental health – crazy, loon, psycho. We throw them around without thinking what power they have. When I started working with families who had lost someone I was cautious about how I discussed things, not to use flippant cliches and not to do dumb stuff like calling a dad by the name of his missing son. More than once.
The thing is no words are ever going to be right, we cant all be conscious of how our words can be misinterpreted when our overall message is one of support or love but we can be open to hearing about what words really rub people up the wrong way. To learn more about how they are heard by others. I was waiting for a friend at the movies last night and lurking on twitter thinking about my shakespearian twist on what comes out my mouth when this quote grabbed me, and then I realised it doesn't matter how we say things, it matters that we reach out in the first place.
People don't care how much you know until they know how much you care.
John Maxwell
Do you have words that you cant stand? Do you tell people not to use them?